published March 9, 2020 | updated March 9, 2020
Stockbot Messenger integration allows you to send back in stock notifications to customers straight to their Facebook Messenger inbox.
This provides better open rates than email as well as opening a conversation with the customer for you to manually send messages to them.
Requirements
The only requirements for the integration are that your company has a Facebook page, and you have management access to that page.
Setup
To setup your Facebook page there are two simple steps you must complete.
1. Your Facebook Page
Visit the page settings for the page you want to send messages from. This should be a page that has been setup for your store, to avoid any confusion from customers it should have the same name, logo, etc.
Once in the settings page, click the "Advanced Messaging" tab on the left column.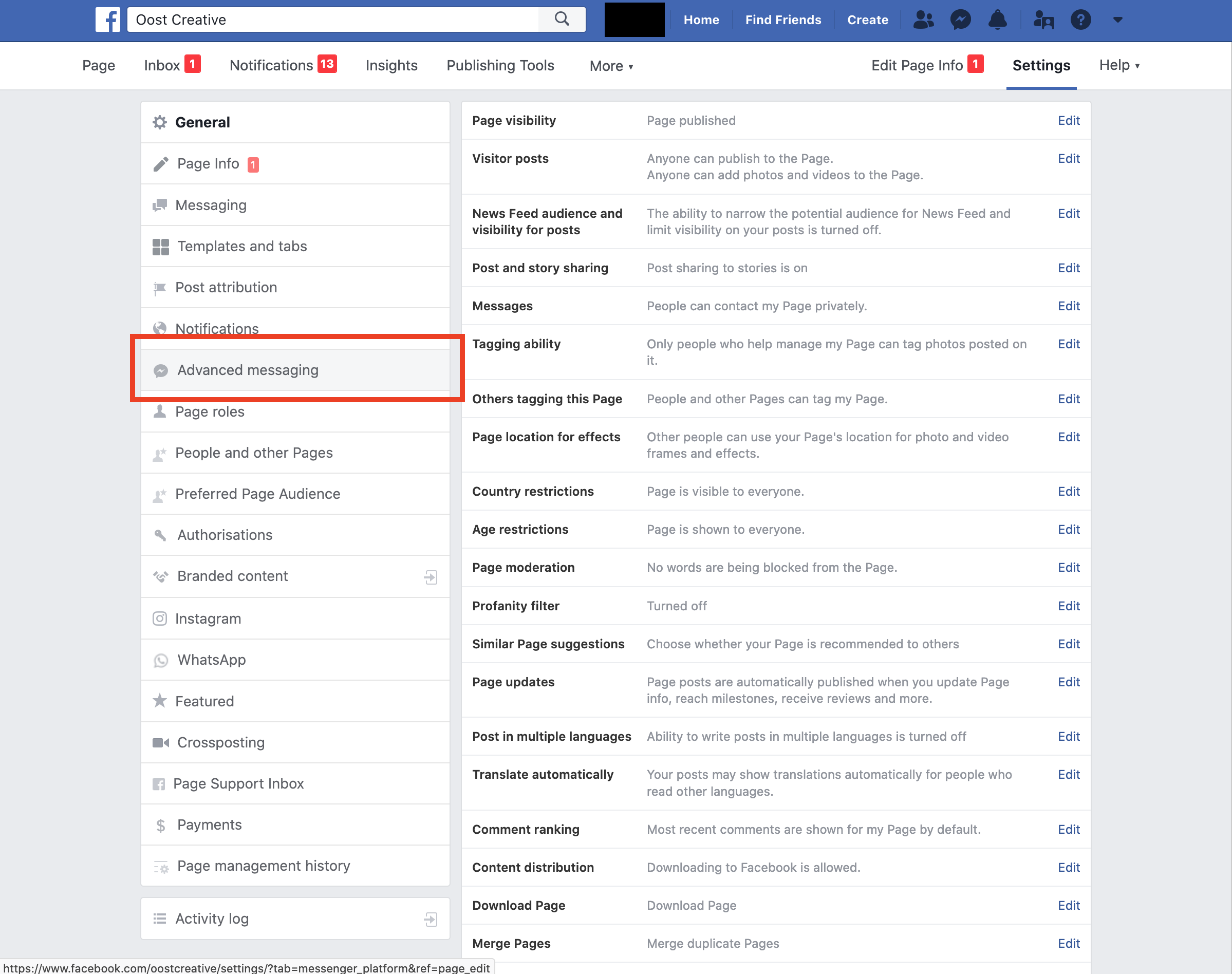 2. Advanced Messaging Settings
Here there are two settings you must update.
Add your store URL to the Whitelisted Domains settings. Remember to put the full url, including 'https://' at the beginning. This will ensure that that Facebook widget can load correctly.
Select the One-time notification requested feature - this allows us to send a notification to users at a later date (when the product comes back in stock).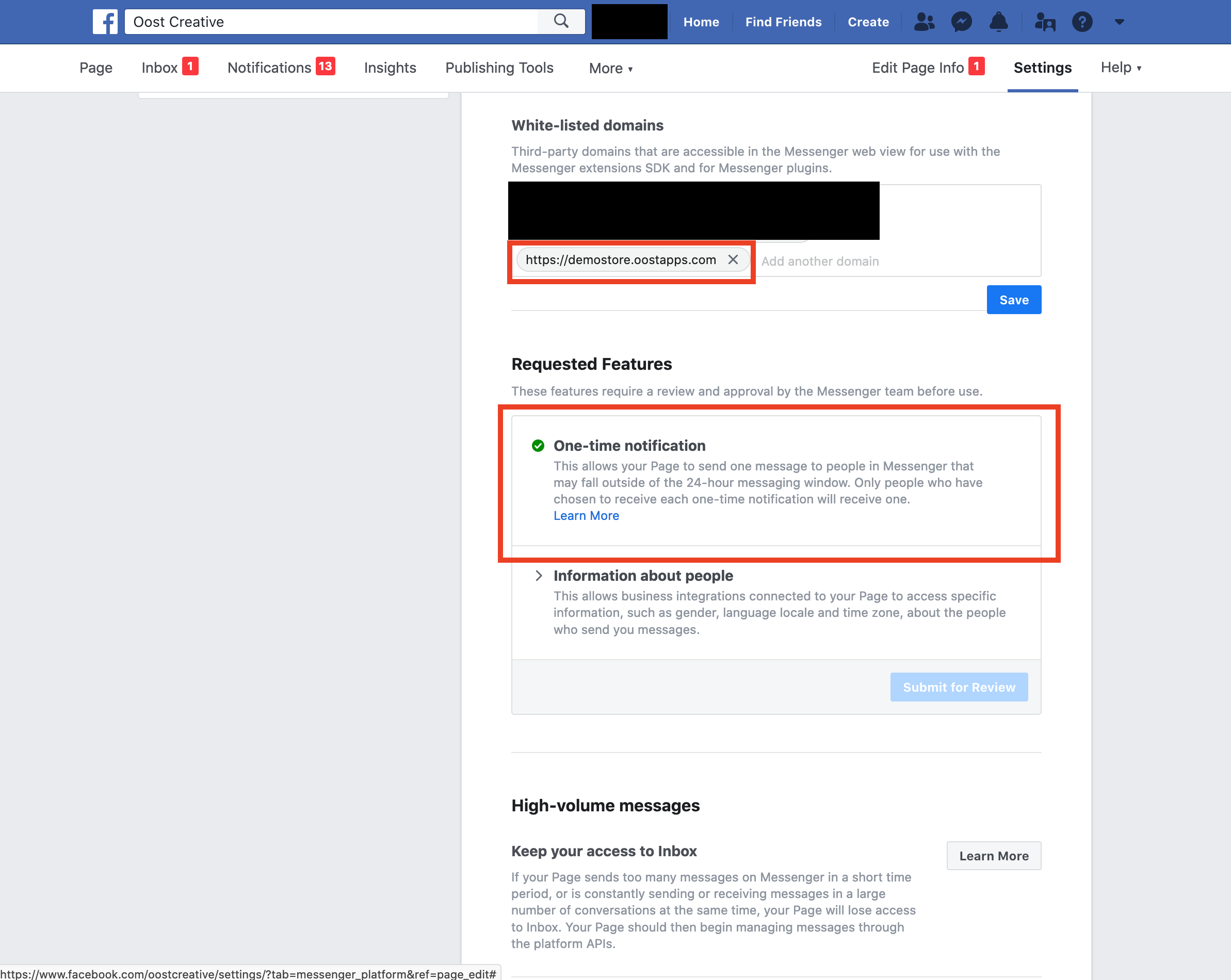 Integration
To complete the integration within Stockbot you head over to the Integrations panel within the app and connect your Facebook Account.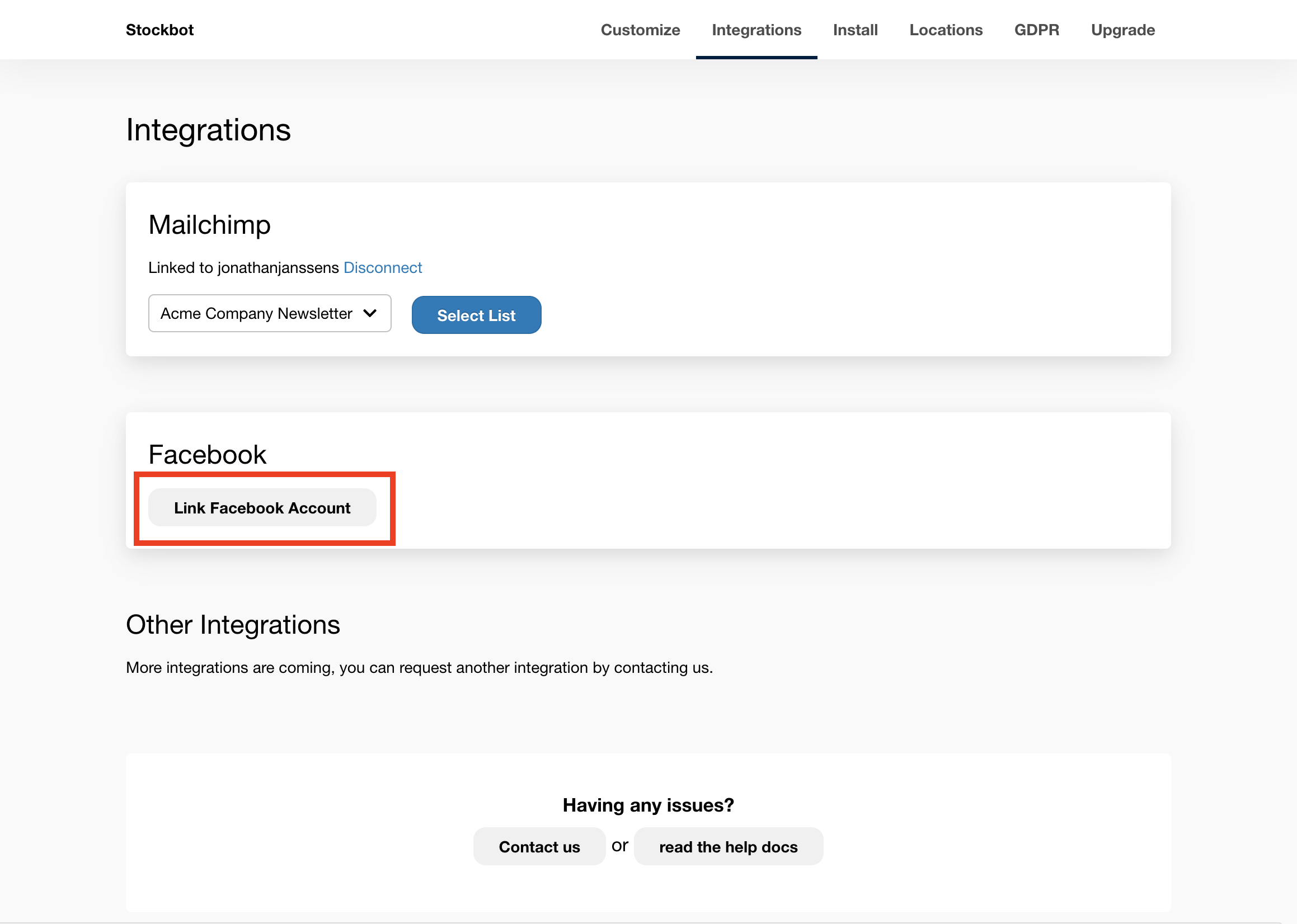 You will be redirected to Facebook where you must login and select a page you would like to link to Stockbot. Follow the promps within Facebook to connect the page.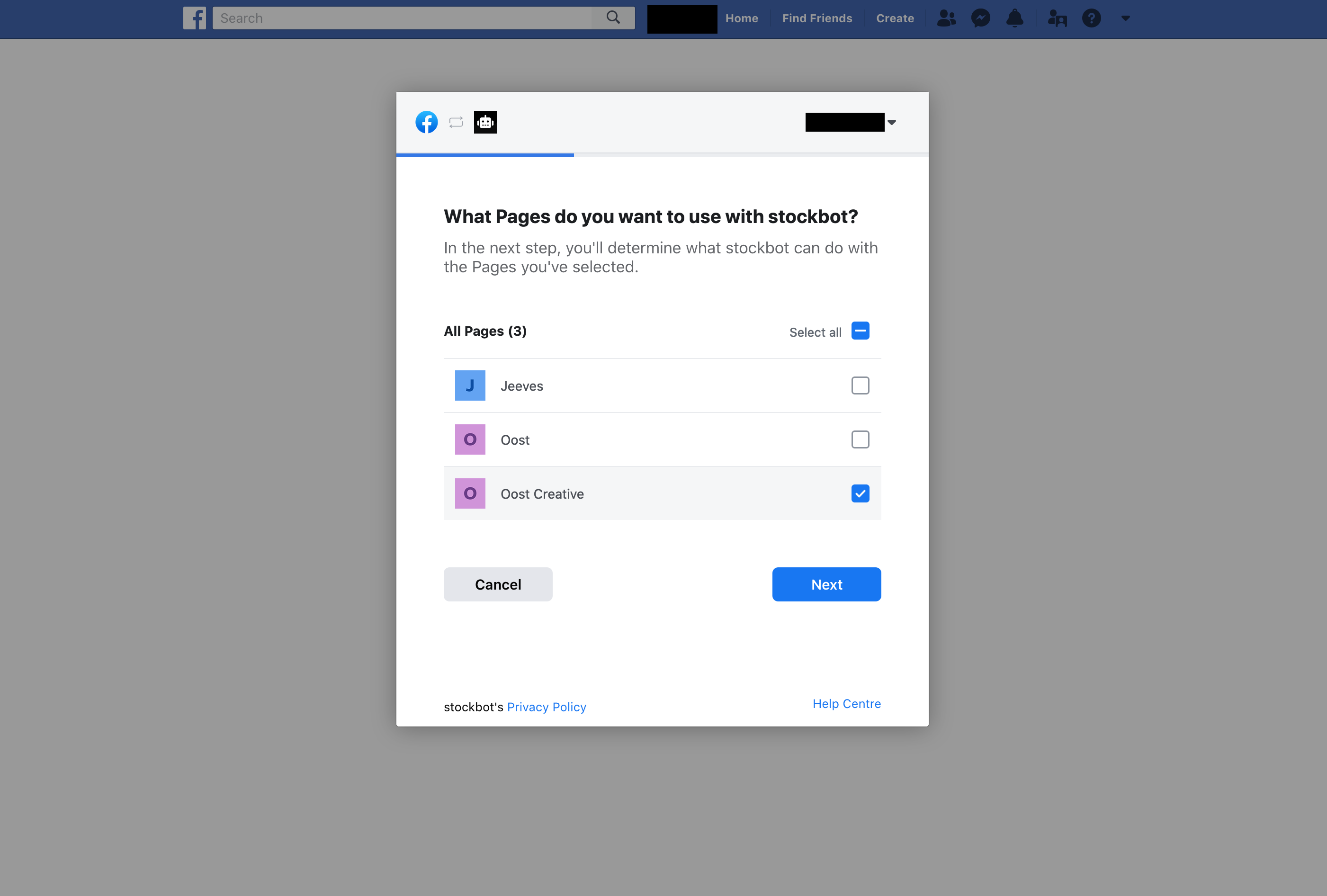 Once completed you will be redirected back to Stockbot, here you just select the page you want to send messages from and save the settings.